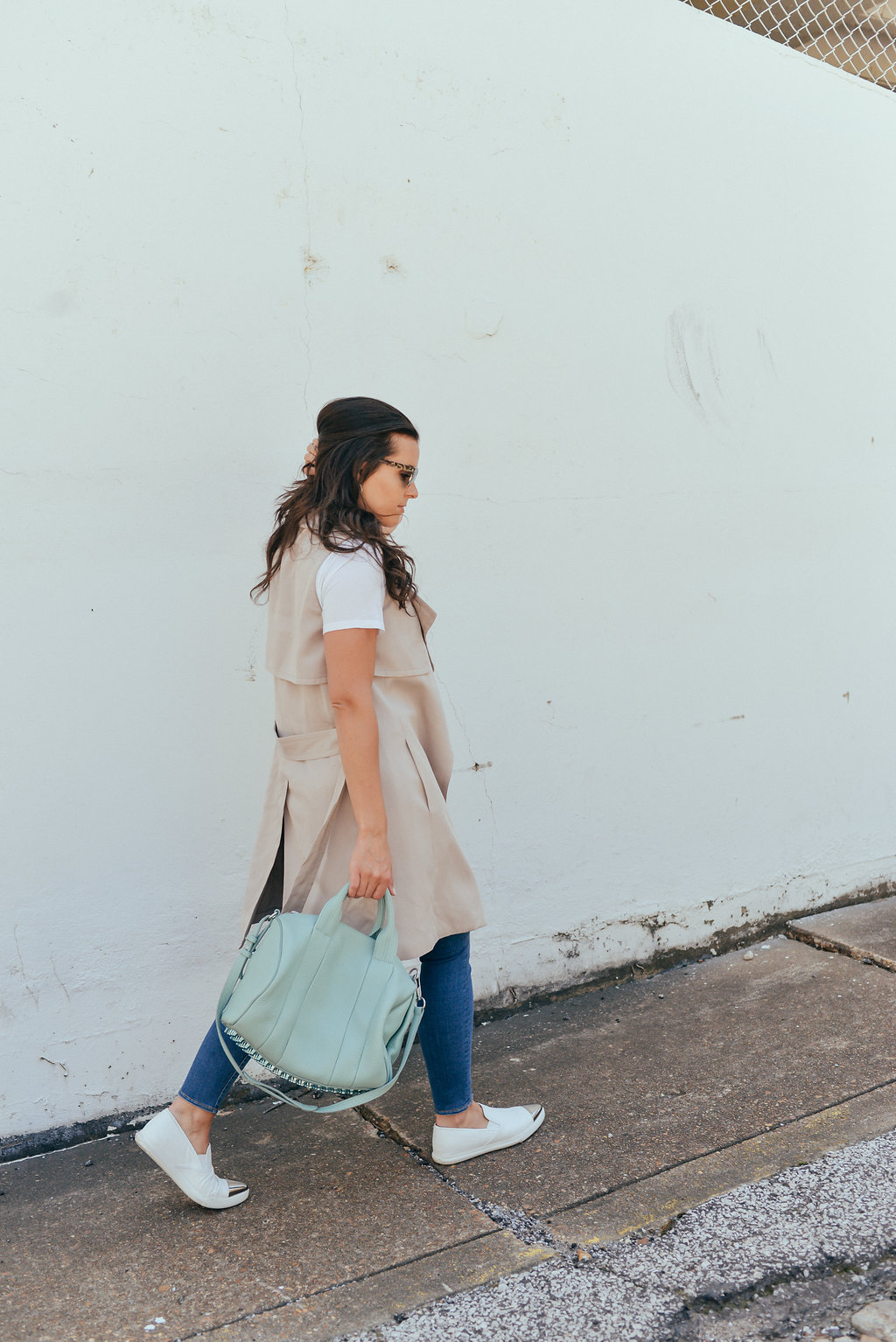 I am not a lactation consultant (or a mommy blogger hence the photos!) or an expert on nursing or motherhood in anyway. I just want to get that out of the way. I do have some experience and I have received a few questions on pumping, storing my milk and traveling away from my baby. So here I am to share my experiences and hopefully provide you with some tips. I also do not have a 9-5 job so I definitely can't speak on what milk production would be like after going back to work. But here are my two cents.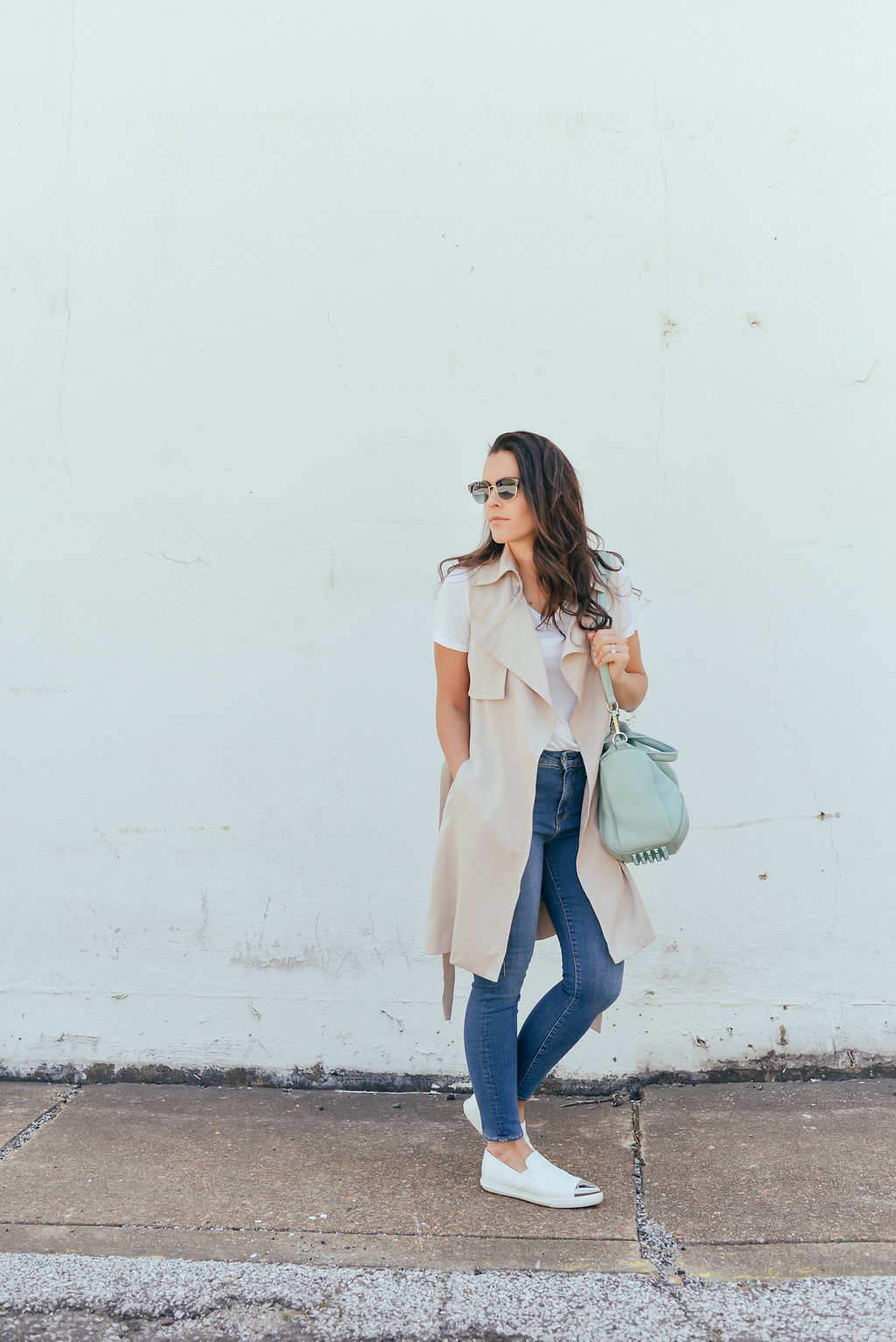 I recently spent quite a few nights away from Myles and spent my weeks leading up to my trip pumping everyday trying to stock up enough milk. I spent my days away, including my time in the airport, pumping. Some of my techniques may work for you and this could work if you need to go back to work too.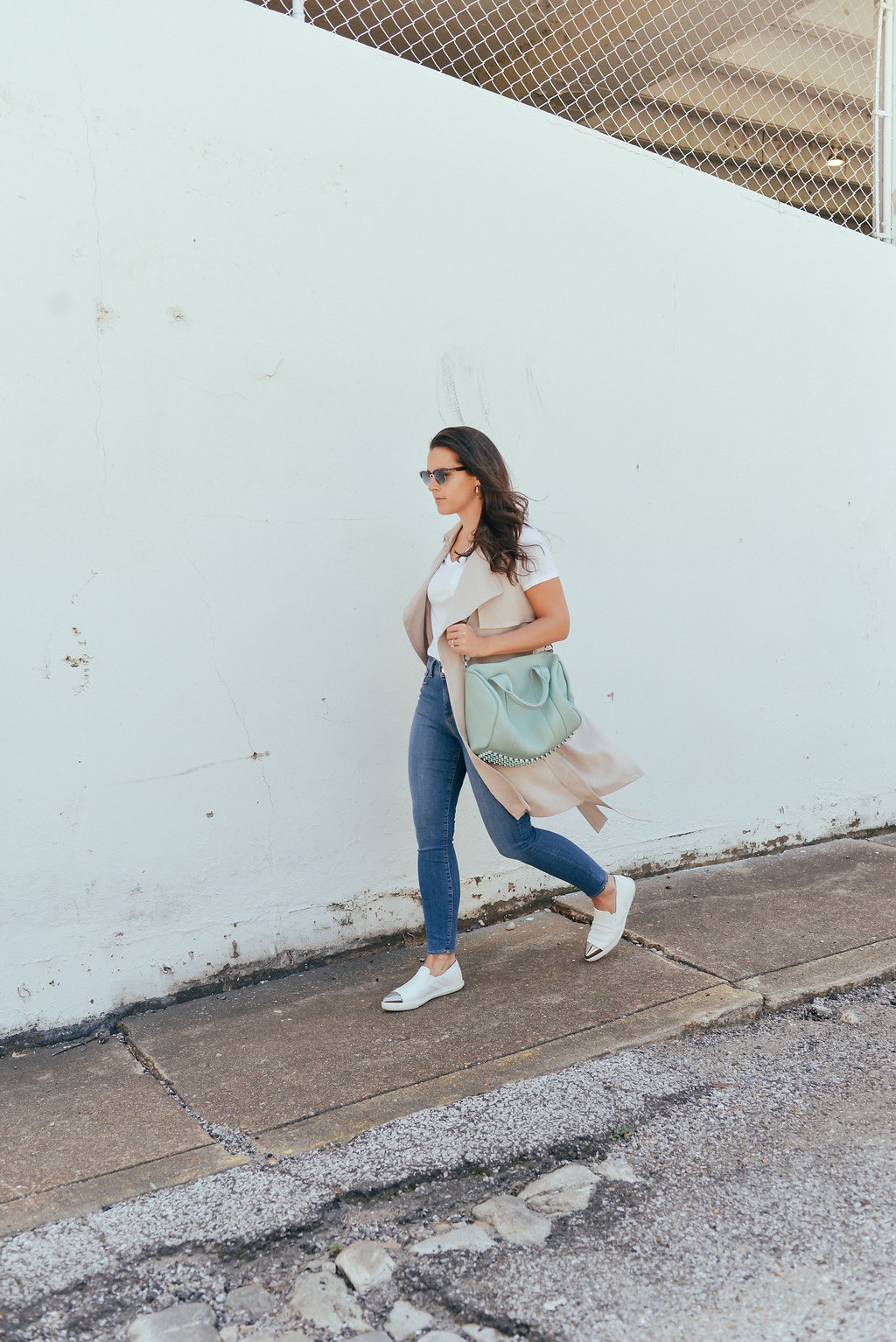 Prepping for the trip:
 When I first decided to start pumping I was worried I wouldn't have enough milk for his next feeding.
I read to pump an hour after the first feeding
. This works for me because Myles sleeps through the night so I am the most full in the morning. I can nurse him, wait an hour, pump and get about 3 ounces. If I get up before Myles I'll pump 4 oz out before I nurse him. After a couple days of pumping I'll bag up my milk and in the freezer it goes. I've been doing this anytime I need to stock up on breast milk from when he was 2 months old to almost 1 year old. Myles nurses 4 times a day and I was gone for 3 days on my last trip so I had a bit of work to do. Keep in mind while you are away (out of town or at work) you'll be pumping too so you'll be bringing home milk.
*updated 03/31/19: With my second child, Noah, I wasn't able to pump an hour after that first feeding. In fact, I wasn't able to pump at all if I was with both boys. I like to pump for 20-30 minutes and I can't be tied down to my pump with two small children. There is a new pump that didn't exist when I had Myles called Willow. I could have got this pump with Noah but my old pump works just fine so I didn't feel the need to upgrade. The Willow pump is cordless and can go right in your bra. Next time around I will definitely be treating myself to this pump!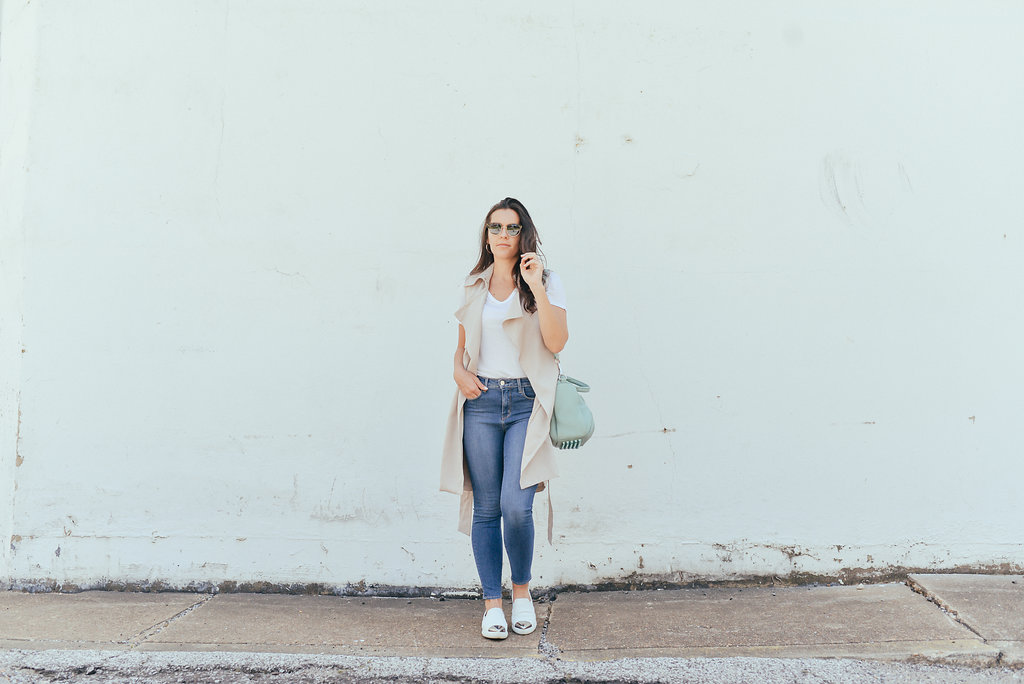 Being away at work:
When Myles was younger and I would be gone for the day styling a shoot, I was adamant on pumping within the hour Myles would normally nurse. I felt this way because I didn't want to mess up my milk production. Of course this wouldn't work for a lot of jobs and especially not for teachers. Even though my time styling a shoot can be somewhat flexible I hated making the rest of the team wait so I would pump in the car on the way to the shoot with my
Medala pumping bra
(if you don't already own a
handsfree pumping bra
I highly recommend it! Even if you aren't comfortable pumping in the car you can do it at home and still get things done), pump during lunch and pump on my way home. My goal is always to get home for his third feeding but I'm not always so lucky.
Bringing your milk to the airport:
You are able to travel with as much liquid as you need for your baby. TSA will test each and every bag or bottle so give yourself a few extra minutes when flying with liquids for your baby. If the milk is frozen they won't test it. In this case, I pack a small
lunch cooler
with a few ice packs and my frozen milk.
Defrosted breast milk cannot be refrozen
, if the bag of milk as partially thawed it is ok to stick back in the freezer. On my trip last week I refrigerated all the milk I pumped. I didn't trust the mini freezer in our hotel room to fully freeze my milk and I had a long flight, plus a layover. You don't want to risk your liquid gold defrosting when you aren't ready to use it. 
Expressed milk can stay refrigerated for 3-5 days while defrosted expressed milk can only be refrigerated for 24 hours
. I actually forgot my cooler bag so I found a plastic bag and got ziplock bag of ice. I had 10 bags of milk, each and everyone was tested. The bags of milk aren't opened so you don't need to worry about your milk getting contaminated or spilling. The whole bag of milk goes into a little box and a laser light is shined through it.
*updated 03/31/19: In 2016 when I wrote this post I was able to keep my pump in my suitcase or carryon and I had to take my milk out and they would shine a laser through it and all would be good. On my most recent trip I learned that your pump counts as an electronic device so make sure you put it in a tray! Also, they don't test the milk anymore. They just wipe around the container it's in and off you go, no more little box with a laser. 
Pumping at the airport:
I dread pumping and having to do it at the airport is even worse. My first pumping experience was on the plane! It was a late flight and I was sitting next to a friend and I had a blanket to disguise my pumping equipment so I felt comfortable enough. Planes are usually loud enough to cover the pumping sound too. I finally get all set up and nothing comes out, there isn't even a suction. Turns out I had forget the membranes. I was devestated and in a little panic, how was I going to get all of this milk out!? I ended up going to the bathroom to hand express. I got enough out to not feel uncomfortable and was able to make it home where I had extra membranes (now I always travel with extra little parts).
Some airports have great mothers pods called
Mamava
, I have seen them once in person but I haven't used or been in one. Most airporst have a mothers rooms, I've nursed in one of those before. They have couches that you don't want to sit on but it is private and there are outlets which is what's important. I connected in Detroit and the terminal I was at only had a family restroom. It was fine, I stood near the sink and pumped during my layover. The issue with this is someone is knocking on the door every few minutes or so but a mama's gotta do what a mama's gotta do.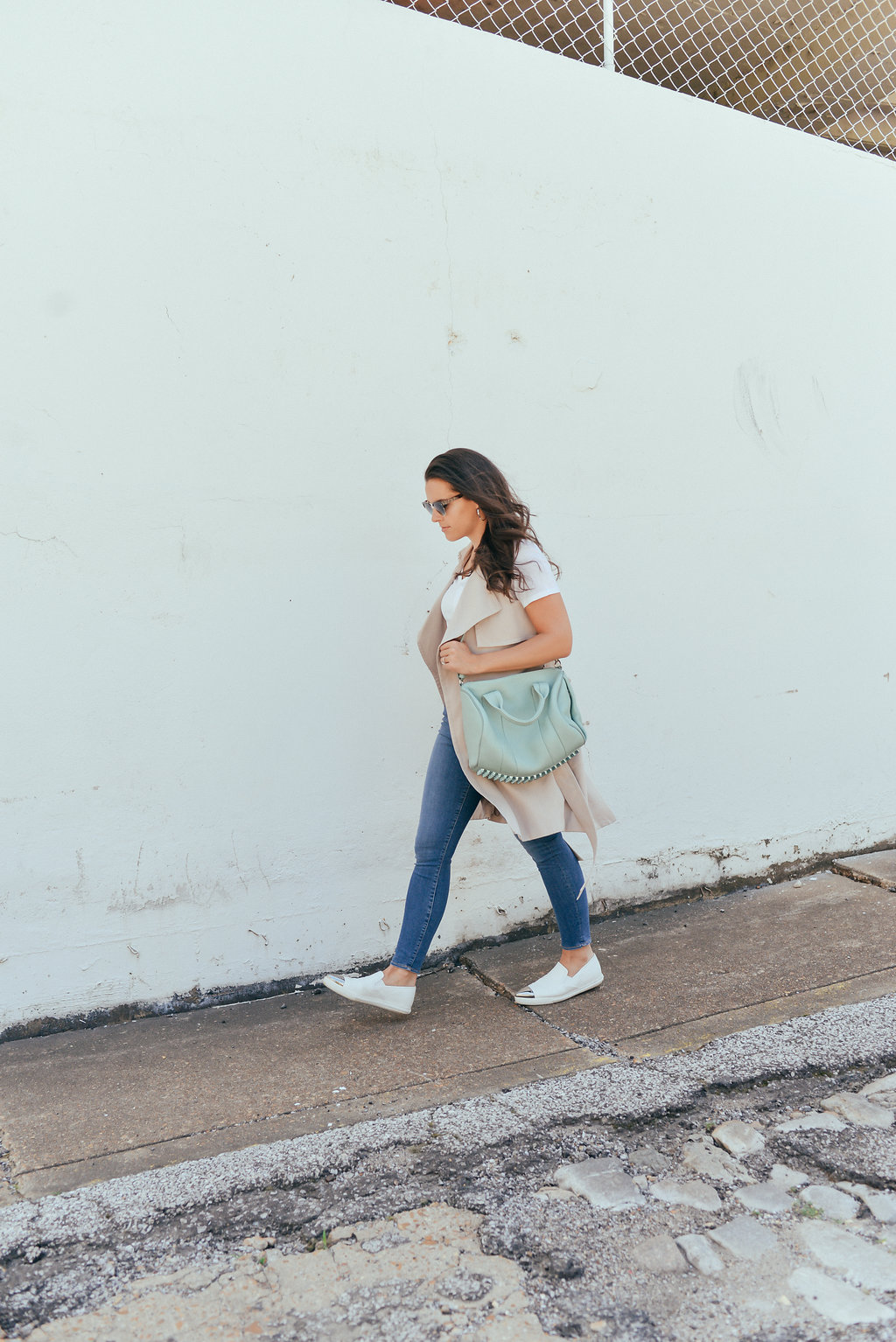 Please comment below to let me know if you have any additional questions on how I pump and nurse on the go or general traveling with an infant *or toddler questions!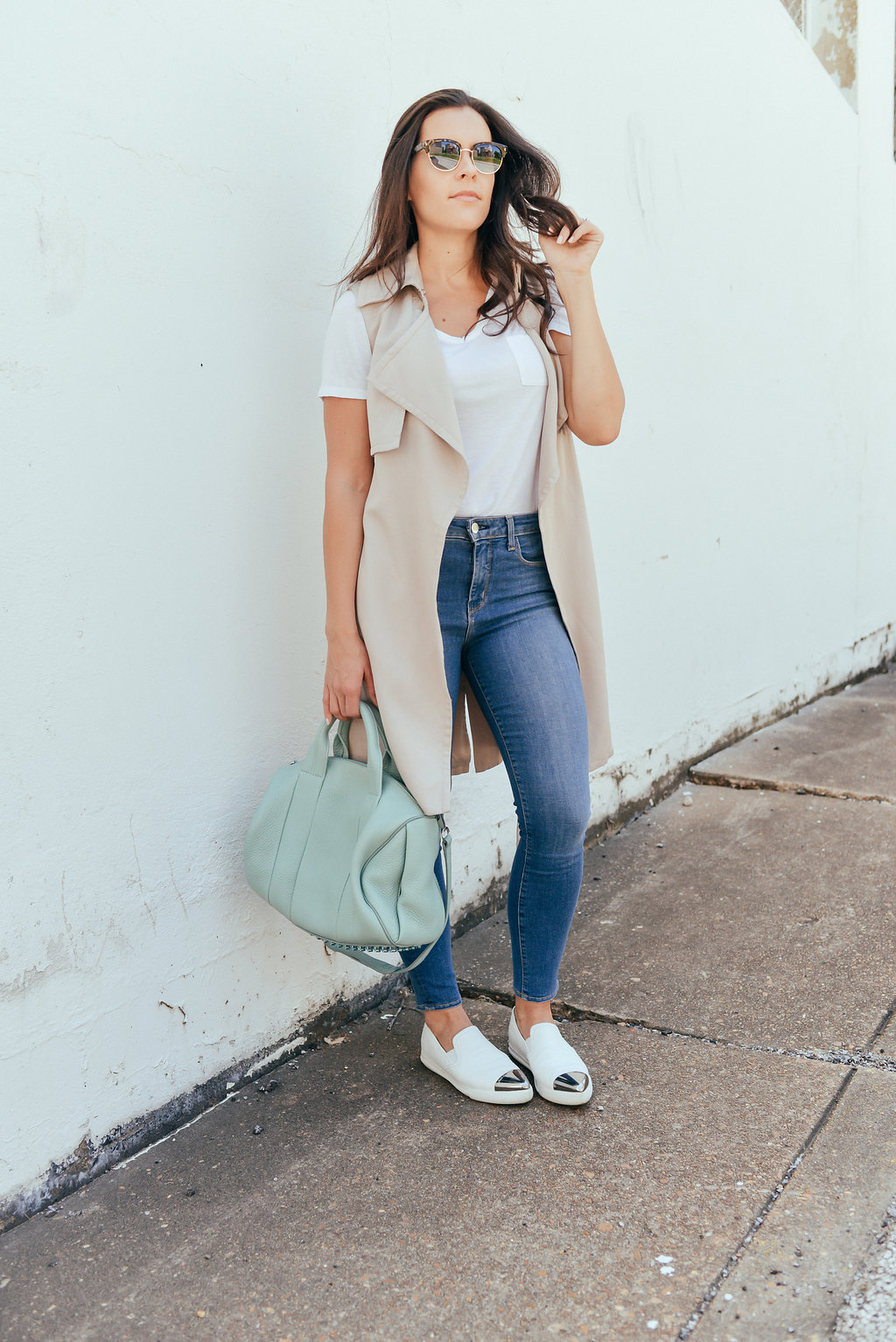 The Breakdown:
This outfit seems like a major mom outfit to me that has an edge of coolness. Why this outfit works great if you are nursing is because of the jacket and flats. If you are nursing chances are you have a baby you are chasing after or carrying everywhere and that doesn't need to be done in heels (don't get me wrong, I wear heels and carry Myles but only for short distances or brief moments) as for the jacket, I have come to learn if I'm nursing in public or pumping in my car, jackets obscure the situation. I also love wearing t-shirts with Myles because I can wash them over and over, move good in them and don't wrinkle too quickly (i.e. I can lift my shirt up to nurse and when I take it down it won't be a wrinkled mess). Can't forget about my high waisted jeans I'm wearing. These are probably the highest waisted I own and I love them so much!! First time wearing this brand of denim and they are on my radar.
bag | Alexander Wang "Rocco Duffel"
sunglasses | Forever 21Live votre rêve!
SaveSaveSaveSave