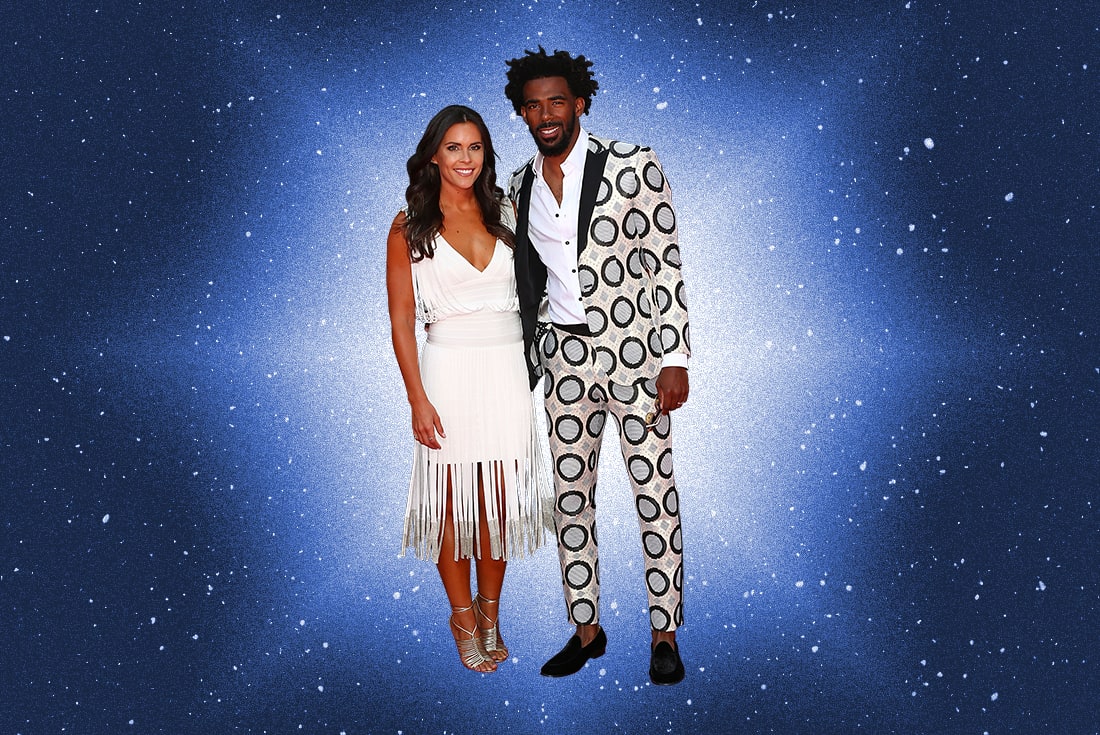 Last week I took the shortest and busiest trip to Los Angeles. I suppose you could say I was tagging along on my husbands "business trip". He was there for work after all (and a little bit of play- he golfed everyday). The Memphis Grizzlies were nominated for this years Sports Humanitarian Team Award which took place on Tuesday. I got to dress up in cocktail attire and attend an evening listening to incredible and inspirational stories. Later that evening I changed out of my cocktail dress and changed into this super fun fringe dress for the ESPN Body Party celebrating their most recent Body Issue Magazine and that was only Tuesday.
I came pretty prepared for these events but the stylist in me came out and I needed to be over the top prepared! I had brought fashion tape, sticky boobs, shoe inserts of all types, three dresses and four pair of shoes. I wanted to have multiple shoe options per dress so I had another pair of shoes sent to the hotel. I also needed more dress options because all of mine were cocktail or dressier, I didn't bring an after party/ club type dress. We were staying downtown where I felt there were no shopping options and I contemplated going to Beverly Hills but that was going to be 40 minutes and 40 minutes back and I surely did not have time for that.
Being over the top I bought two more dresses (just in case!) but did return one the following day. There is also a little shopping plaza downtown which had a Zara and H&M which were life savors. I had forgot to pack clutches or a small bag for the events and jewelry!! I was too focused on the dresses and shoes. All these stores were walking distance from the hotel which was convenient.
I know I posted quite a bit of these events on Instagram but I wanted to give you all the details. Some photos are courtesy of

Getty Images

and some on from my phone so excuse the quality of those. The days we were out there were on a schedule and although I had brought my camera there was no time to actually shoot my daily outfits.
ESPN Sports Humanitarian Awards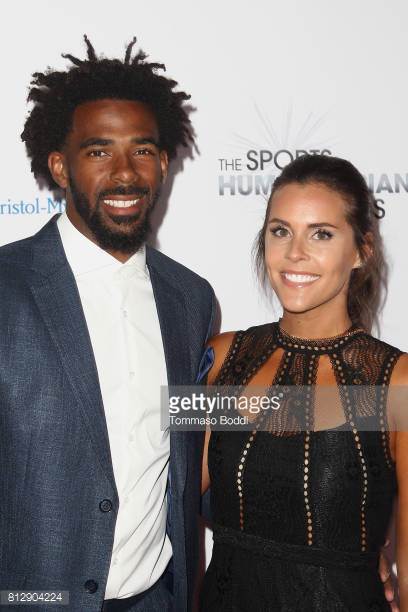 Ronda Rousey!
dress | Alexis "Oralie Dress"
shoes | Sergio Rossi
earrings | from Indigo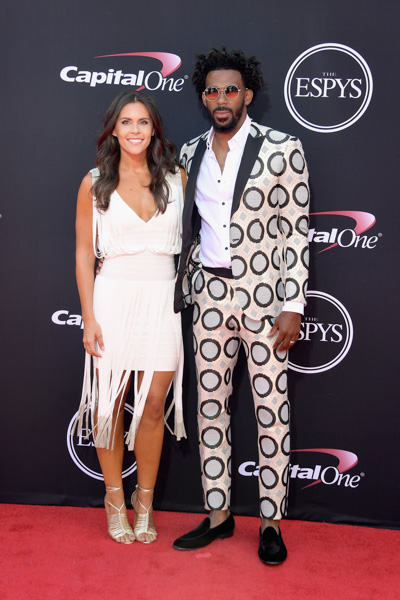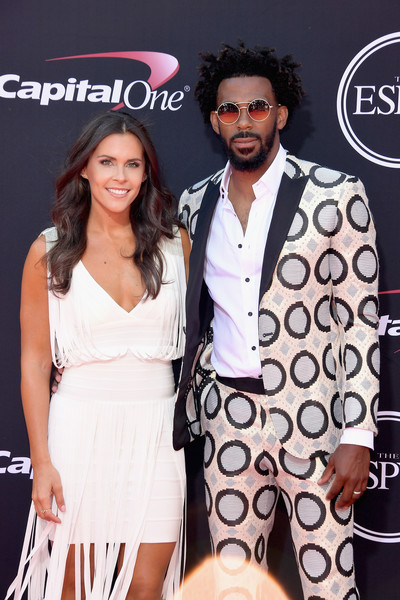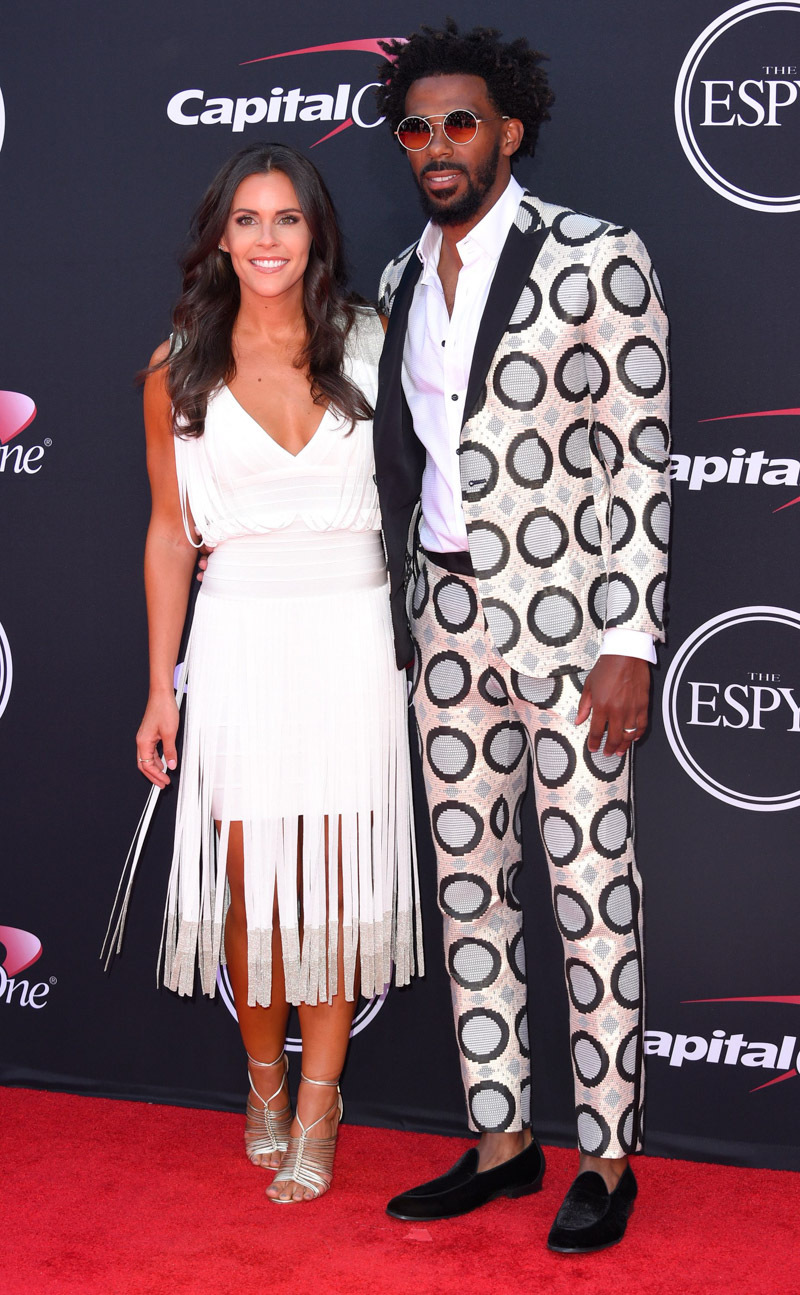 I love being my own stylist but it is harder than styling someone else. I started looking for a dress about a month before these award shows. I talked to my
husbands
stylist
and knew Michael was going to be wearing a tuxedo and I had seen what fabric it was going to be made out of too which gave me some direction for my dress hunt. I always want our looks to be cohesive and never too matching. I ordered this cream dress and had loved it the second I put it on and crossed my fingers it would look good with Michael's look when it was all finished. I didn't see his outfit in person until the day of the event!
With this outfit I had the hardest time figuring out what shoes to wear! I had tried on some simple strapped shoes and they seemed too casual. Since the dress hits mid shin I didn't want my shoe to have an ankle strap but these dainty straps worked perfectly. These shoes are from
Joseph
in Memphis and they over-nighted them to me and sent them to my hotel!
Hope I answered everyones questions somewhere in this post!
Live votre rêve!