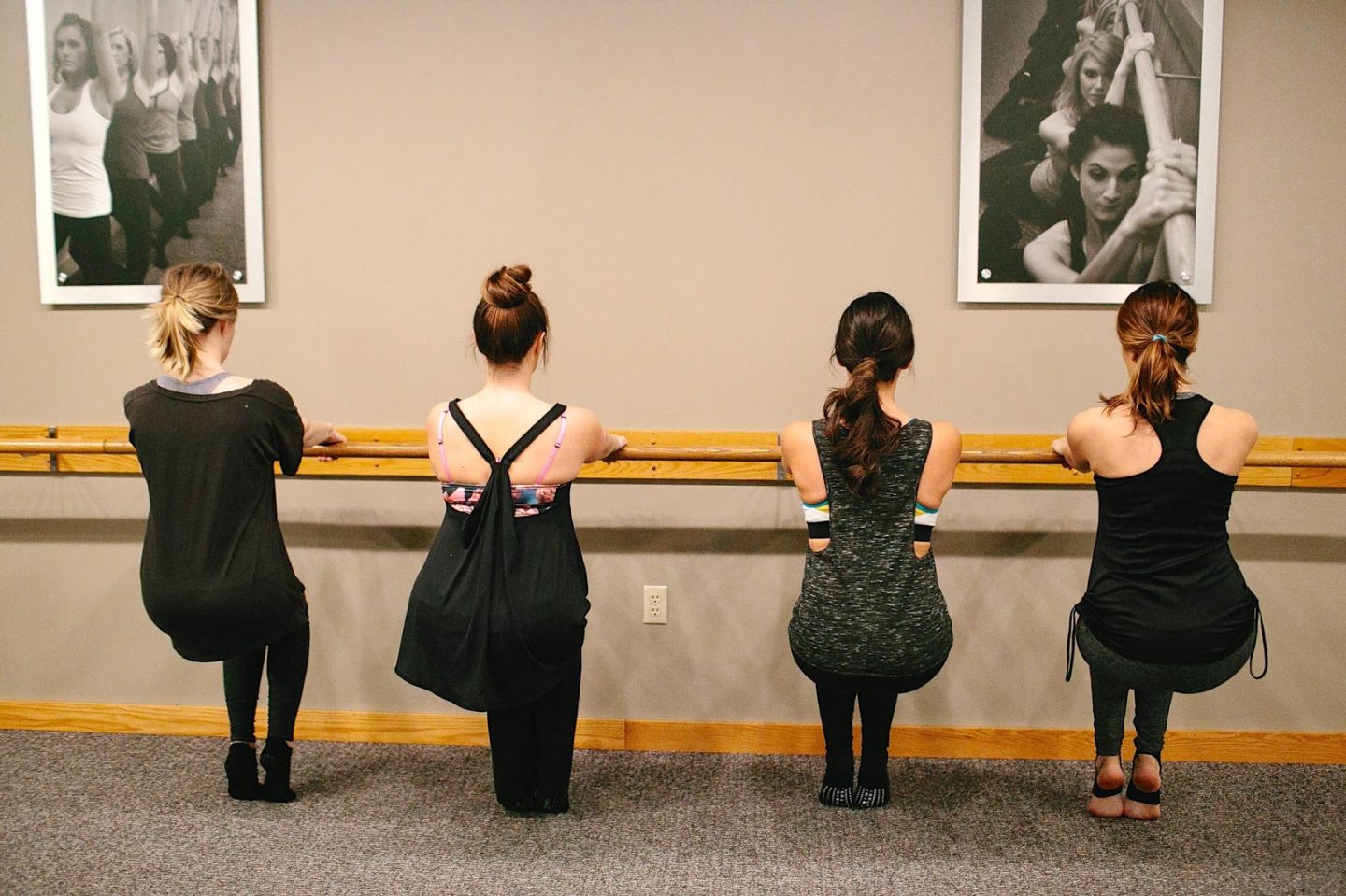 My favorite part about class is elongating the muscles we just worked. Also known as stretching. But it really is elongating them and that is one thing I love so much about Pure Barre is that you get long and lean muscle tone throughout your body.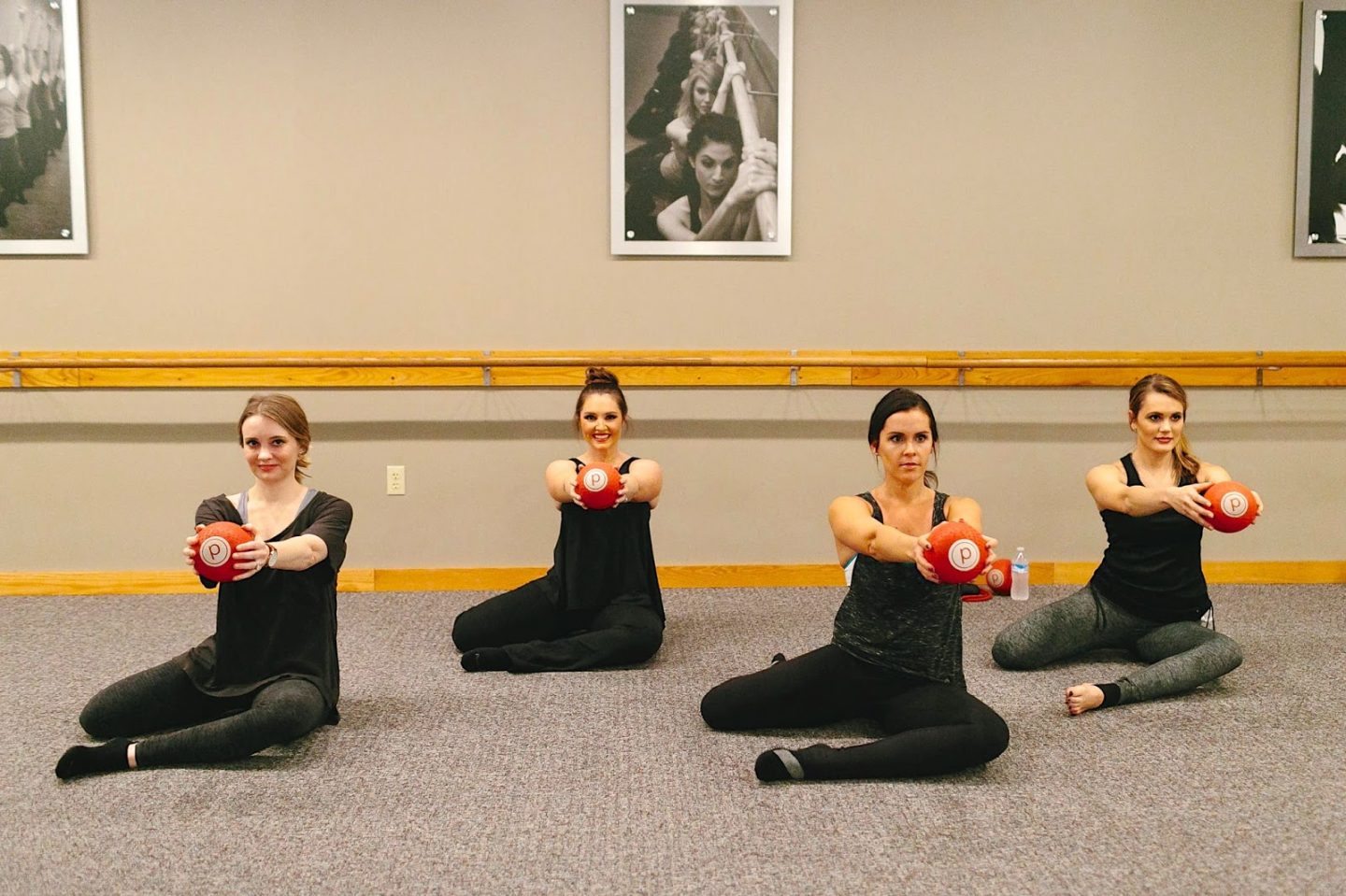 In the above picture we were doing the pretzel move, it is such a good one. I will 100% be sore after this move.
Below we are working on our abs. It took me a long time to be able to focus the attention on my core and not use my hip flexors. Do any of you still struggle with focusing on specific muscles during class?
Since I love Pure Barre so much, as do the girls of Bluff City Lights, we decided to let one of our readers give it a try… for FREE! Enter our giveaway below for a chance to win 1 month unlimited!
The Breakdown:
When I was looking at these pictures I started to laugh a little becuase all my workout thoughts started going through me head as if I was taking class again. See below for some of my most popular thoughts. I have encouraged so many of my friends to try Pure Barre and a few go regularly now! I am huge advocate for Pure Barre, it truly is a great workout and I love what it does for my body. I took class throughout my whole pregnancy, up to 37 weeks! At that point I wasn't able to be very productive in class. Comment below if you want me to do a pregnancy post on Pure Barre.
I enjoy putting my workout outfits together just as much as I enjoy putting together any other outfit. Athleisure is so poplar now and there are a number of different styles and trends. How many of you pick a cute athleisure outfit to go to the grocery store or lunch when you have no intention of working out, I know I do! I have black pants to bright solids and crazy prints, some cut off at my ankle and some I pull down over my heel.
Class photos:
Pure Barre has so many great new spring pieces in. I did a little browsing and decided to show you my top outfit. All of this can be purchased at the Germantown location.
socks | Pure Barre
SaveSaveSaveSaveSaveSaveSaveSave

I could go on and on with all of my thoughts and as you can see there is some positive and negative. Some days are better than others. I assume it has to do with how well I've ate or if I'm already sore from a previous workout. Please let me know if you have had tried Pure Barre or if you have any questions about it!
SaveSave