This past week I had the privilege to be pampered at the newly opened Feathers Spa at the historical Peabody Hotel. The Peabody dates back to the late 1800's and was known as the "South's Grand Hotel". Memphis has so much history to it, I love that I can experience these tourist spots in the city where I live. The Peabody recently opened Feathers Spa and has complete ownership of it. The spa is located in the lower level of the hotel. Here you can get your nails, hair and makeup done as well as massages, facials and other spa treatments. I was in for a haircut and some make up.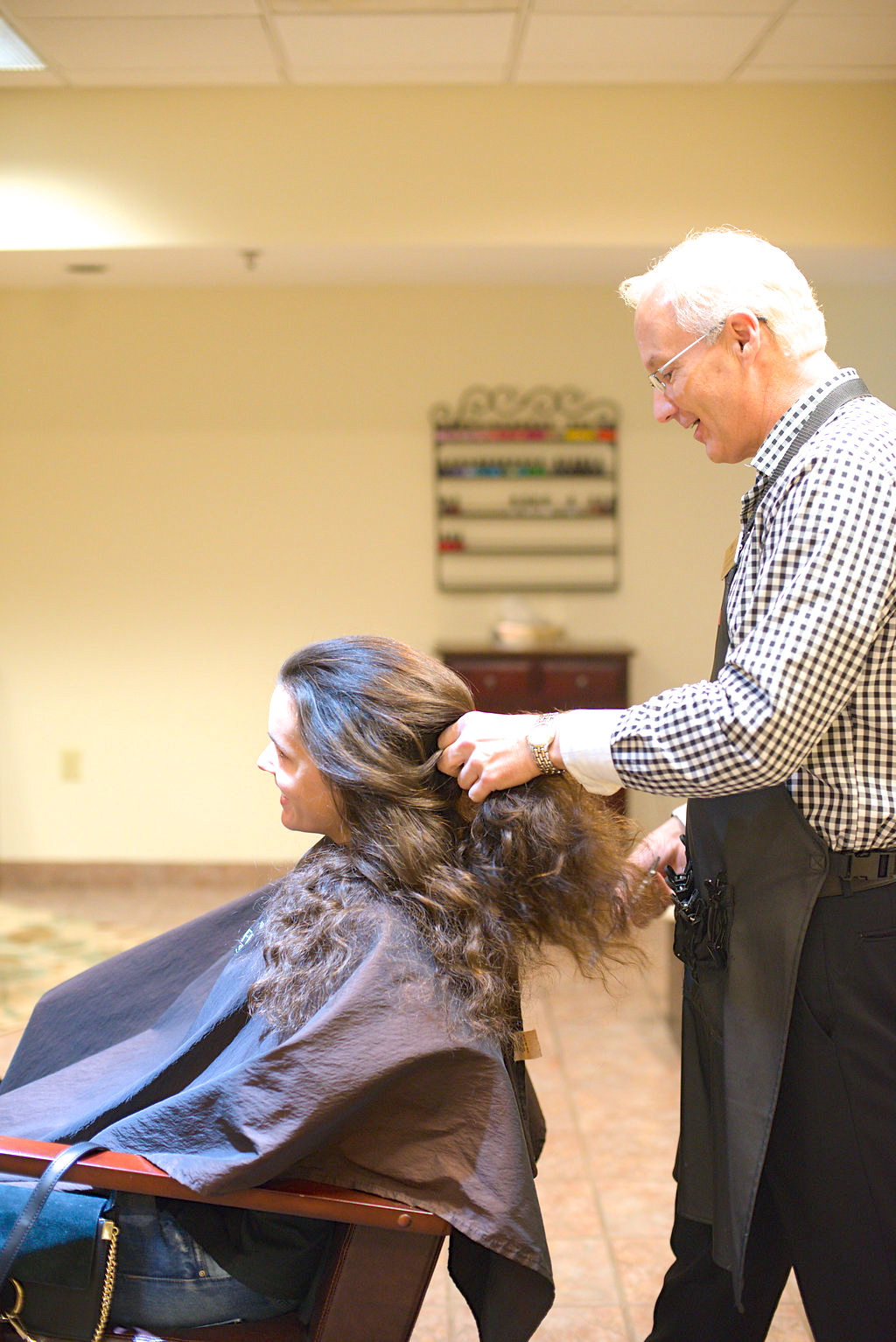 When I first arrived I was greeted by hairstylist, Tony Shubert. We had a short consultation to discuss what I wanted done and the texture of my hair. He then guided me to my chair and said we will "dry cut" and then wash and blow dry. Dry cut? I was so confused, I had never heard of that term and couldn't wait to get home to do some research on it. Tony said dry cutting is best for wavy and curly hair (that's me!). Since curly hair dries shorter than there are no surprises with the length when the cut is over. Dry cutting also provides a better idea of what the end result will be.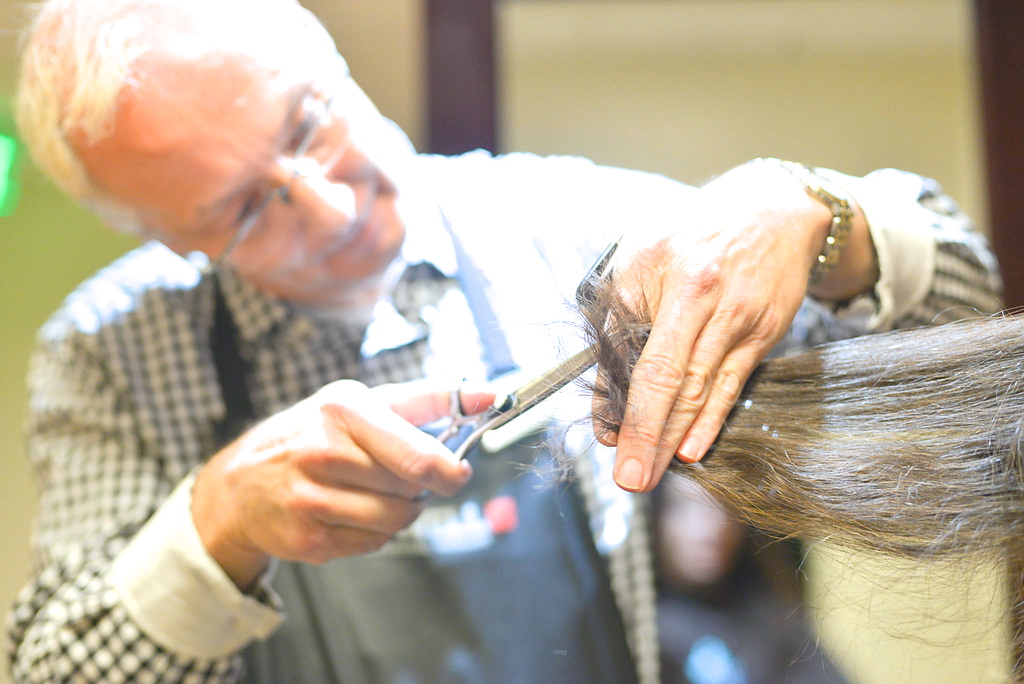 Bye-bye split ends!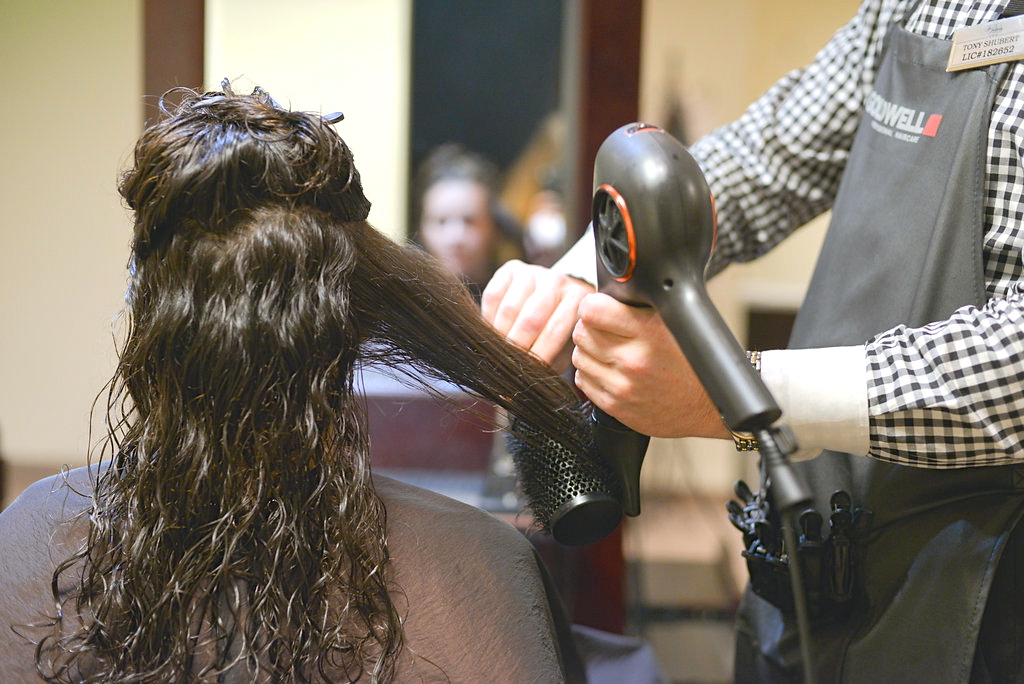 My hair was washed with the Goldwell Luxury Line,
Kerasilk
Reconstruct Shampoo and Conditioner which provides lasting moisture protection. After my hair was wrung out Goldwell Elixir and Kerasilk Smoothing Fluid were applied to help with shine and prevent frizz. These products both have heat protection as well.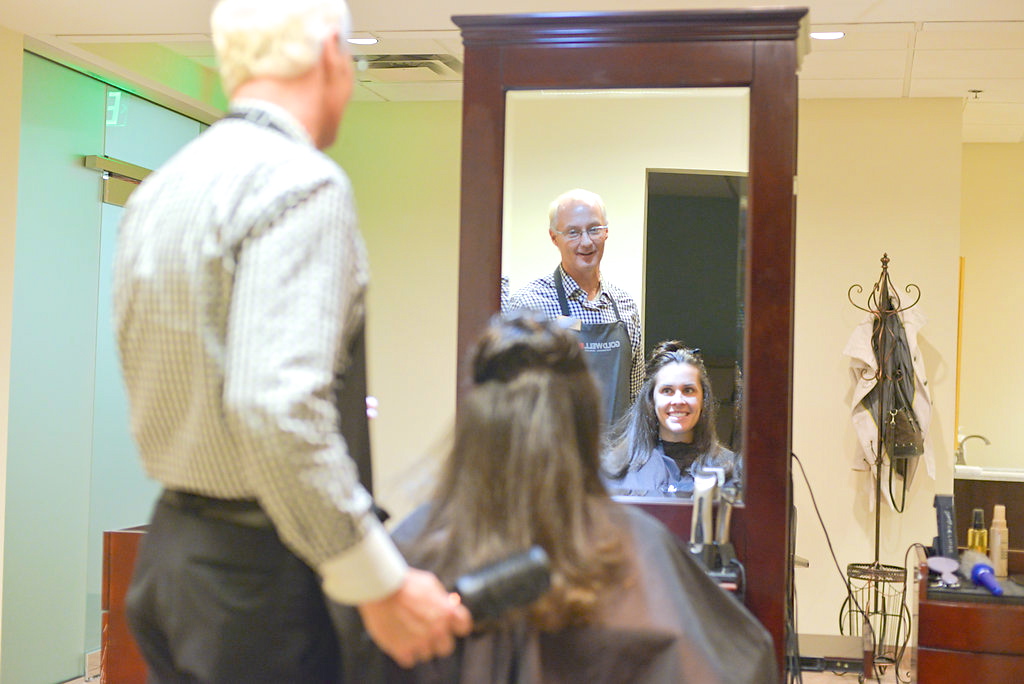 After my hair was blow dried with large round brush Tony added a few curls by wrapping my hair around a
Goldwell
curling iron.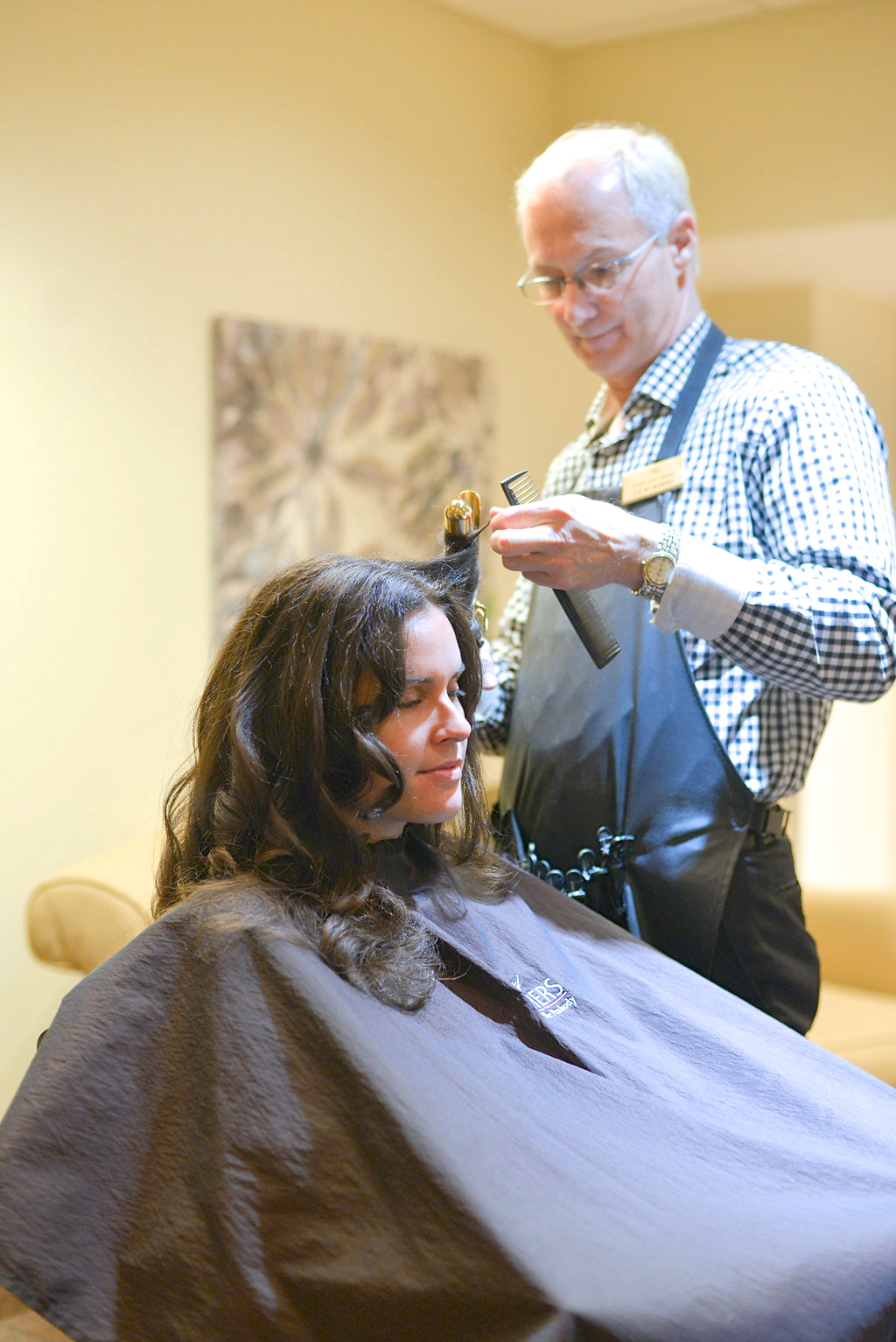 I had an extremely relaxing experience at Feathers Spa. Feeling the warmth of the blow dryer and hot irons to getting my head and neck massaged during my wash. Who doesn't love that feeling? I can't forget about getting my makeup done. Another moment where I kept my eyes shut and enjoyed the soft bristle brushes on my face.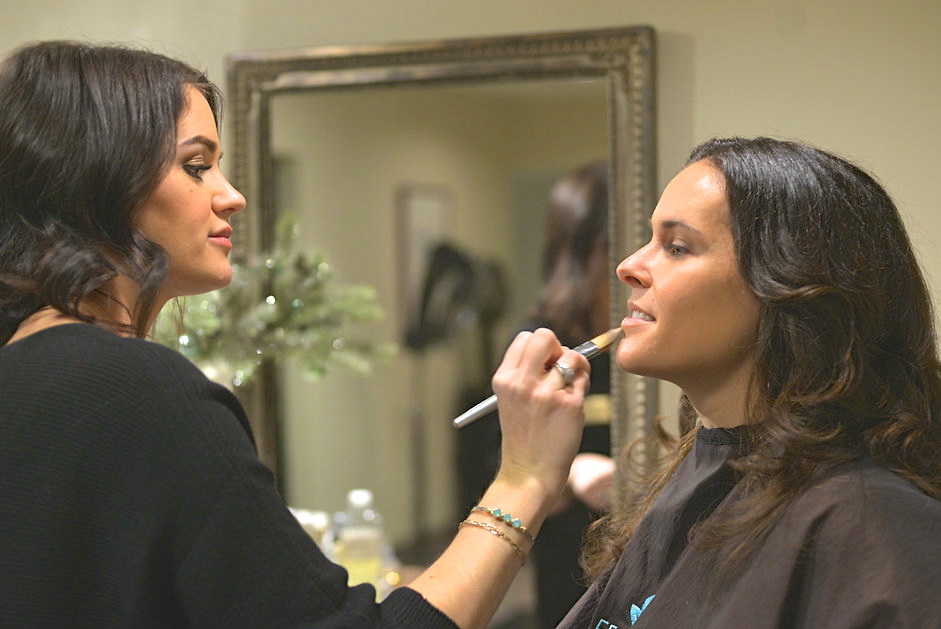 Have you ever applied powder before applying liquid foundation? La Bella Donna is known for their loose mineral powder which protects and nurtures the skin and is applied first. Liquid mineral foundation was applied next to give my face a photo ready finish.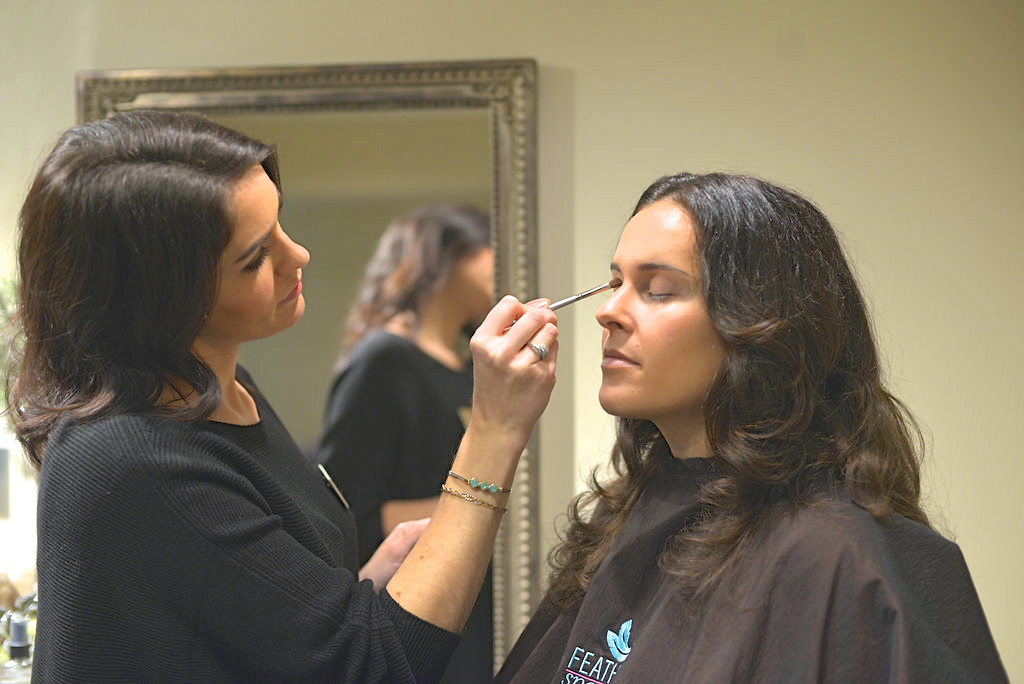 Lauren is the make up artist at Feathers Spa. She did a perfect job. Truly perfect, when I looked in the mirror I loved everything about how I looked. She stayed true to my natural ways but enhanced it with La Bella Donna mineral products.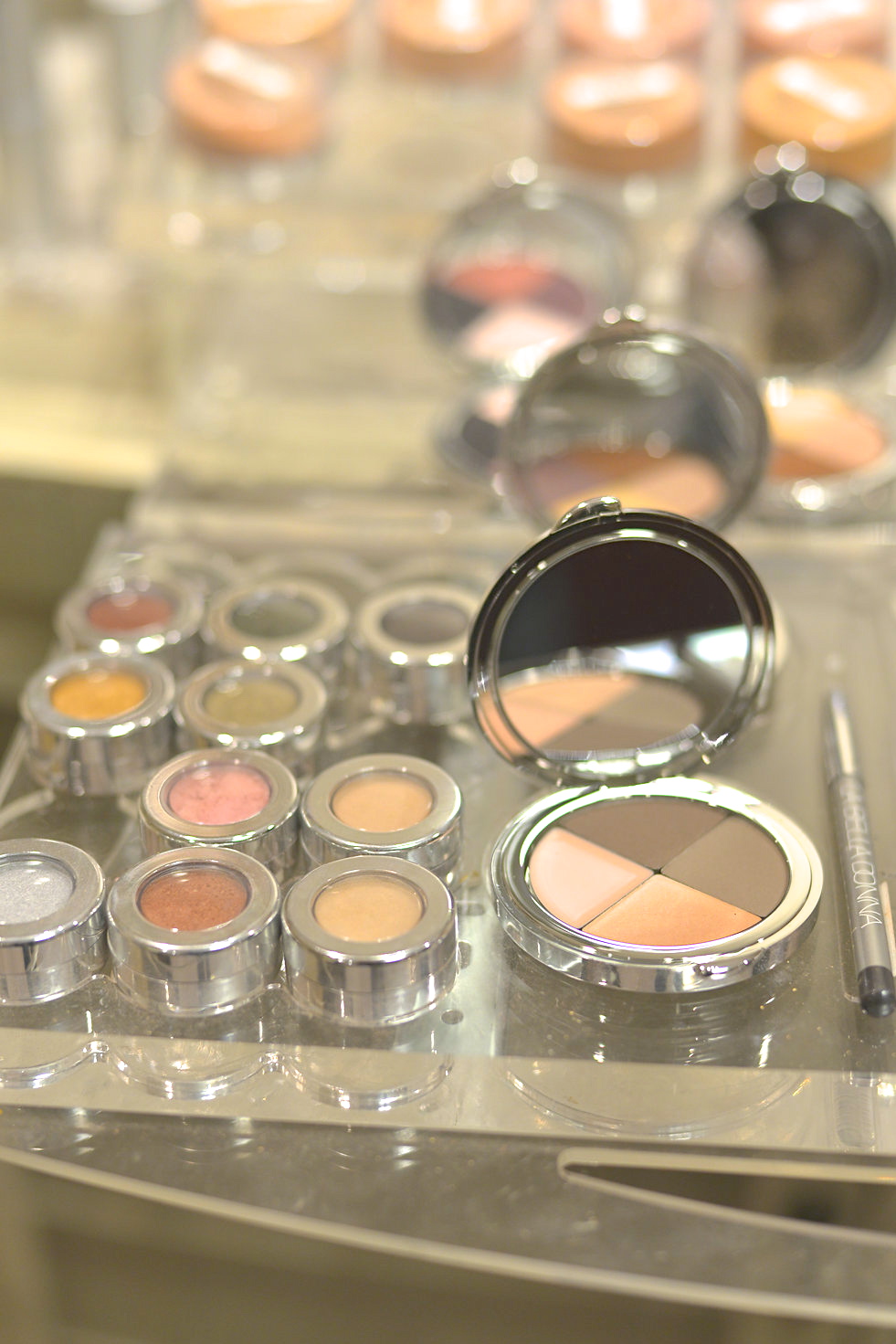 Above is the eye shadow compact in "Down to Earth" that was used.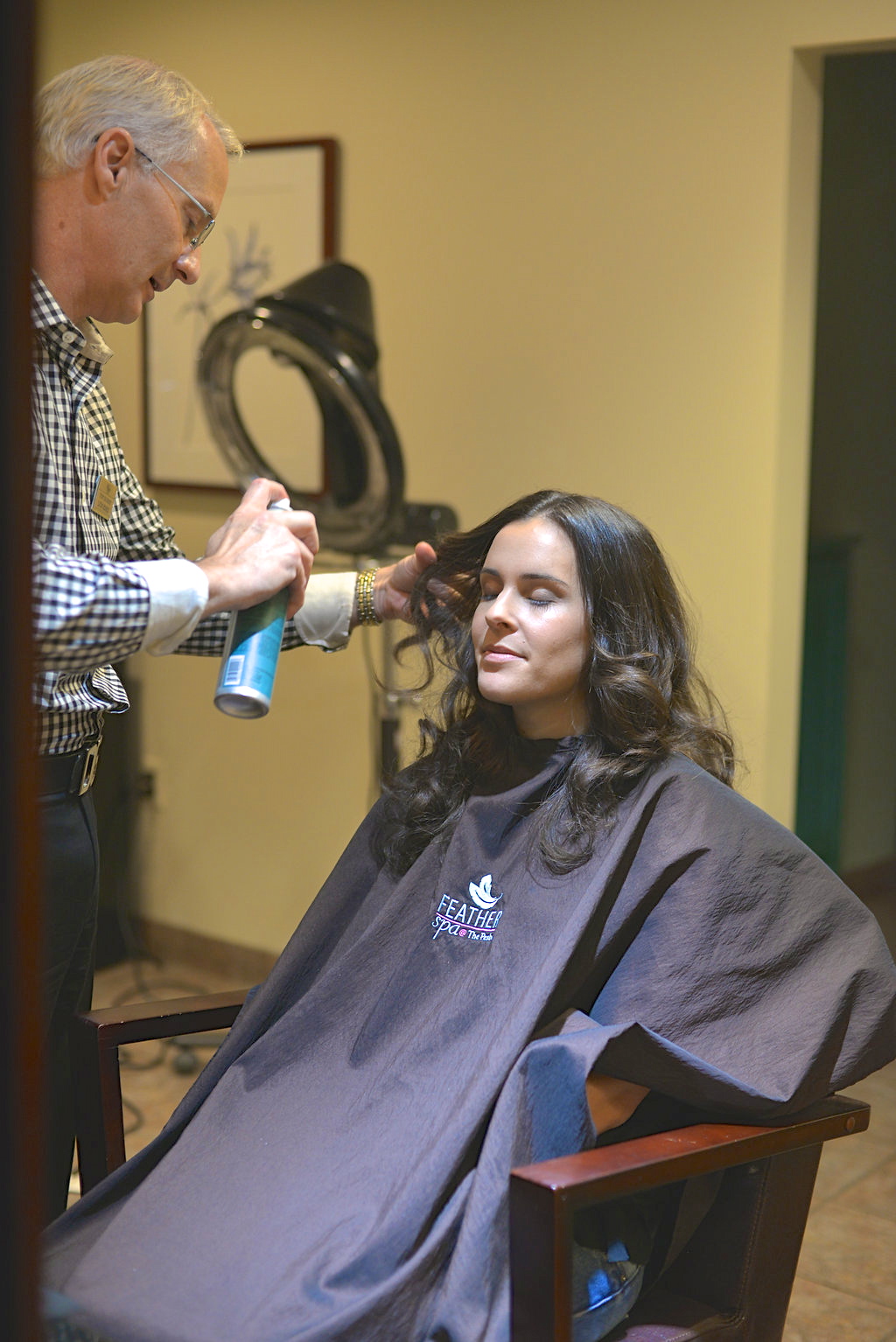 Make up, check. Now we needed one last touch of SAHAG Air Power hairspray which is a comb through product that holds the shape but allows movement and KMS California Anti-Humidity Spray (it is Memphis after all!) for sealant and extra shine.
Click
here
to see my final look!
All of these products are sold at Feathers Spa.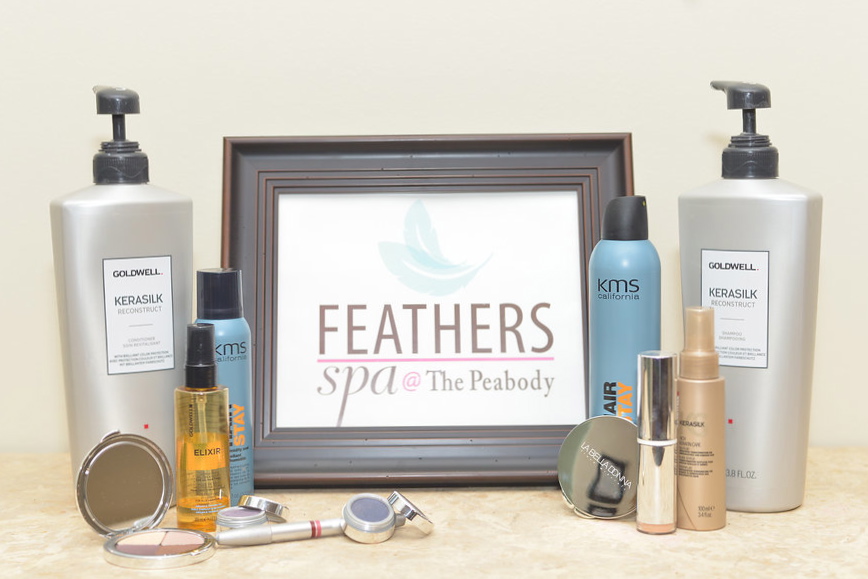 I want to thank The Peabody Hotel for sponsoring this post.
SaveSaveSaveSaveSaveSave