the other day i went to take pictures of my outfit and accessories, i described my shoes and bag as my finishing touches. i realized that i picked the shoes and bag before i picked the jeans and top, they were my beginning touches! are shoes your beginning or finishing touch?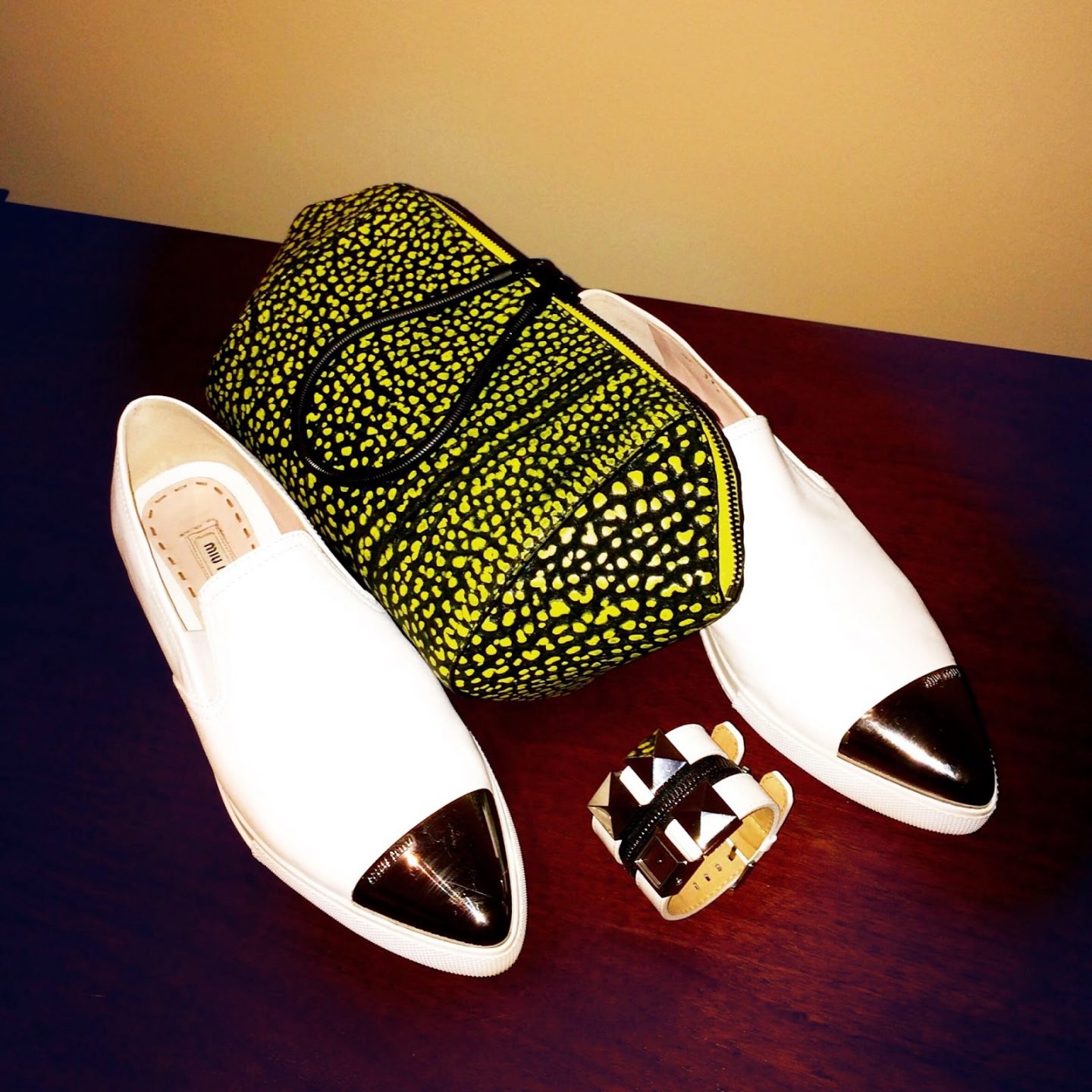 although it was a Saturday night, which is a perfect reason for me to wear heels, my family was in town visiting and i felt i needed a more casual touch. i chose to wear my
Miu Miu
flats that are so comfortable! i have to consciously stop myself from wearing them everyday. this
Alexander Wang
clutch may be a new favorite because it can fit my giant wallet. i don't have to take anything out, i get to toss it all in quickly and easily. it's super marked down so buy it while you can! i will admit this
aNHHa
jacket from Intermix was also a beginning touch for me. it has almost everything you could want in a jacket; it's a sweatshirt, a bomber, zip up, has a little bling and a little color 🙂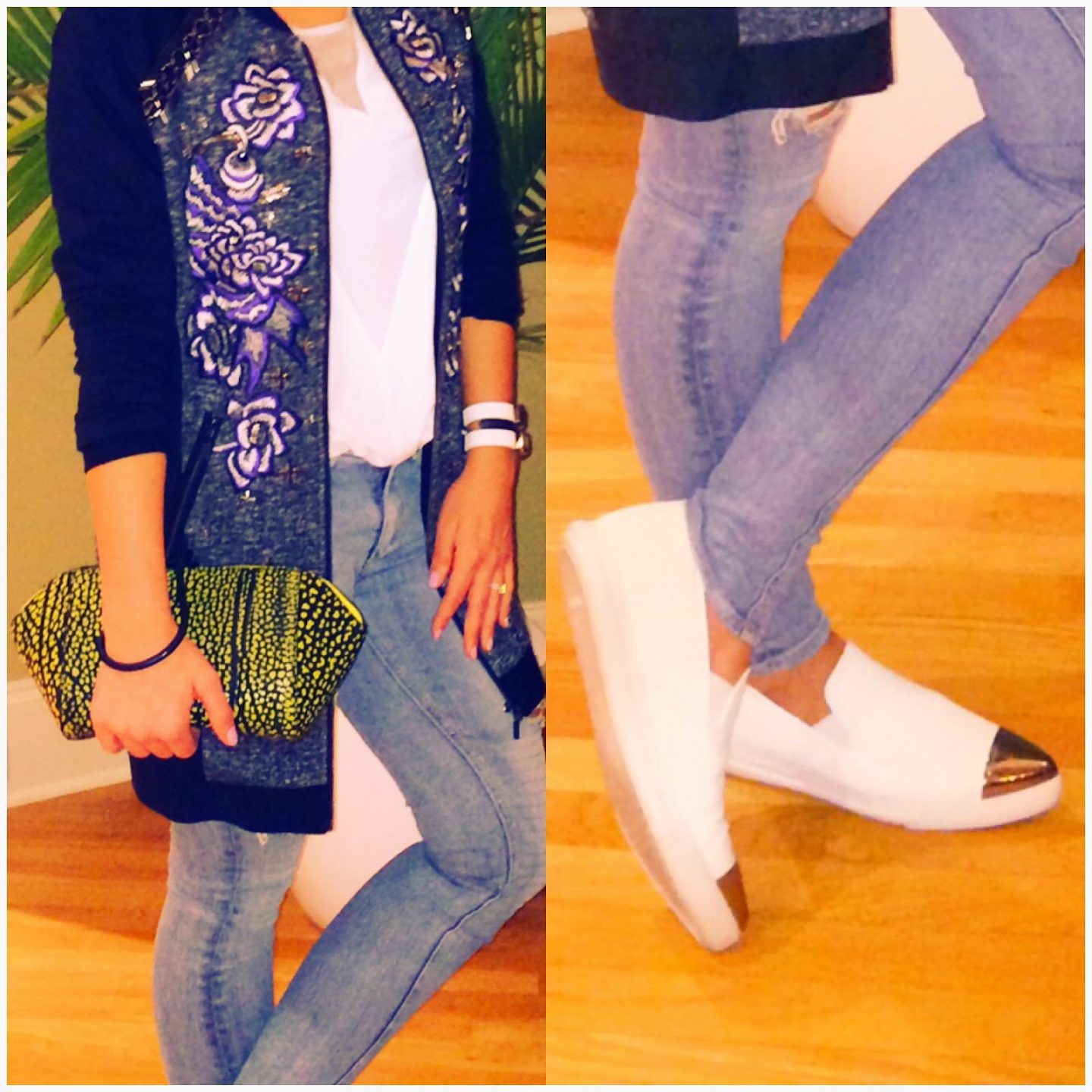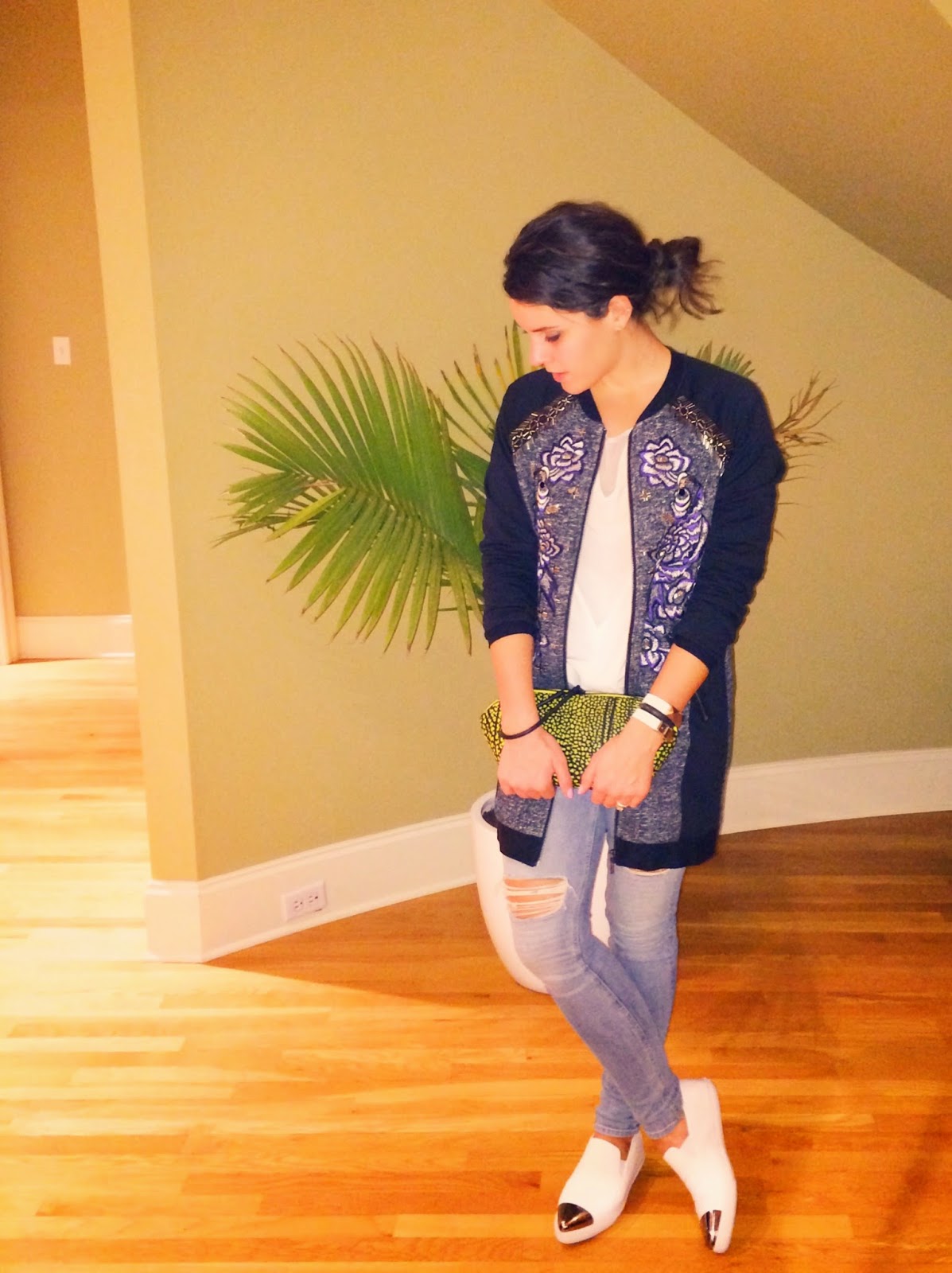 top | Aīko no longer available
live votre rêve!